Competitively Supplying All of Your Growing Needs
Competitively Supplying All of Your Growing Needs
Progressive Grower Agricultural & Turf Supply is a locally family-owned company that originated in West Wareham, Massachusetts; the heart of the agricultural community of Southeastern New England.  We competitively supply your growing needs throughout the Northeast and beyond.  Customers choose from a wide variety of growing supplies, including products for farms, greenhouses, landscaping and turf management – including irrigation supplies and equipment. By focusing on service and anticipating customer needs, Progressive Grower delivers a level of attention hard to find in other suppliers. Locations include Riverhead, Islandia, and Albany in New York; and West Wareham in Massachusetts.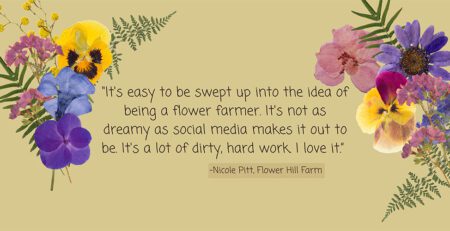 This week I've had the pleasure of chatting with Nicole Pitt, owner of Flower Hill farm, she resides in the rural landscapes of Upstate New York well... read more
Progressive Grower proudly offers three ways to pay at checkout.